open | 12-15 Sept 2023 - Ekahau ECSE Design - ON-LINE
NEWEST: Ekahau AI Pro / 6 GHz content
Learn to design Wi-Fi networks from world-leading professionals.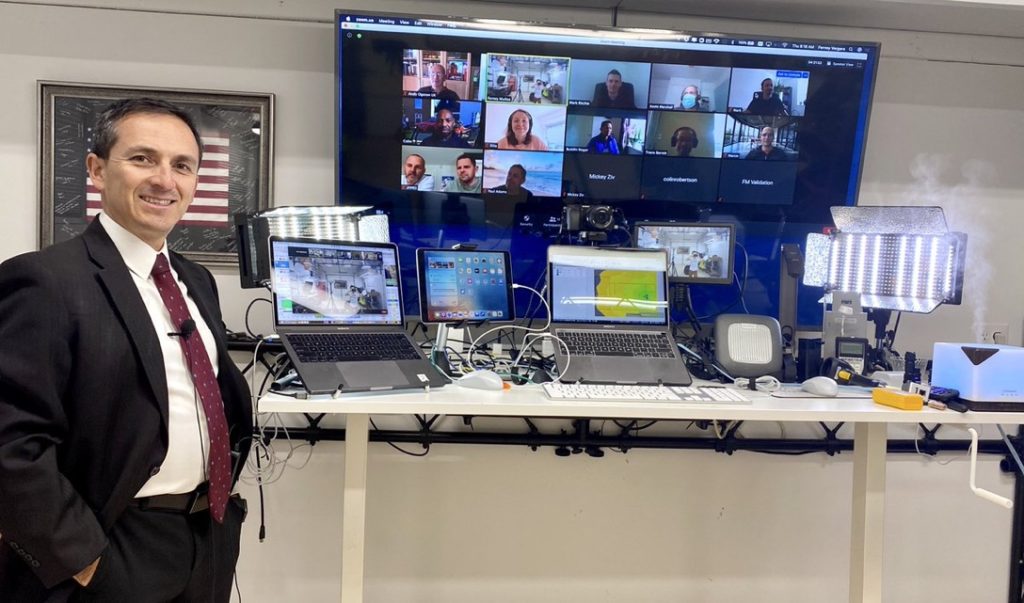 This 4-day course consists of on-line classroom lectures and labs taught by Wi-Fi experts
Instructor
TBA
Course specifics
Basic understanding of networking technologies
Date
12-15 Sept 2023
CET time zone
Price
ask for quote
Venue
ONLINE TRAINING
via Zoom (English)
OBS
Reserve early to guarantee training
Join to learn the in's and out's of WLAN- network design, deployment and troubleshooting
The 4 day Ekahau Certified Survey Engineer (ECSE) course includes:
WLAN and RF overview in a nutshell
Designing optimal Wi-Fi networks
Spectrum Analysis
Site survey validation
Network analysis and troubleshooting
OBS: All students should bring their own PC laptops
The course is designed for systems integrators and network administrators who want to strengthen their knowledge of wireless networks.
Aldrig før har jeg været på kursus hvor der har været så dygtig en underviser. Han vidste alt hvad der blev spurgt om og med grundig forklaring og han var god til at undervise. På intet tidspunkt var det kedeligt. Stor ros.
Mine 2 kollegaer og jeg er netop hjemvendt fra Ekahau kursus. Kurset var fantastisk, ligesom underviseren der var velorganiseret, rigtig gode balance mellem teori og praktik, samt super lokaler og forplejning.
Yes please. Send me more info.
Yes please. Send me more info.
Tilmeld dig vores nyhedsmail, for information om ny teknologi, produkter og kurser.